Two different postures in the client reception strategy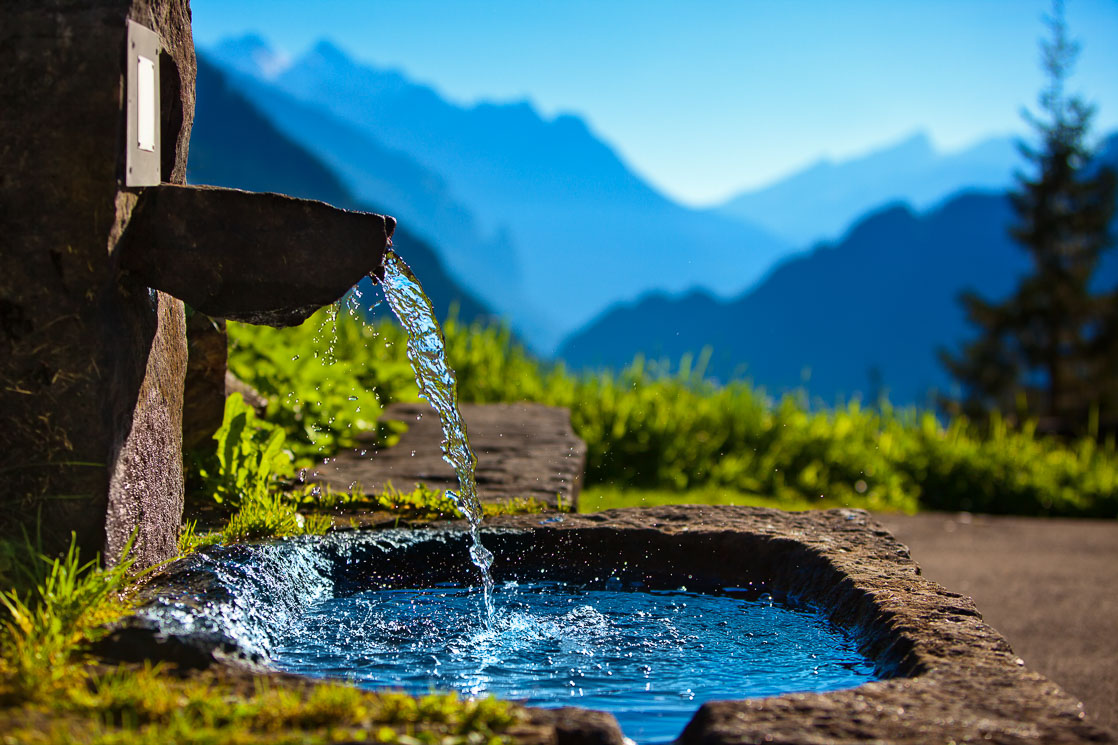 Studying new hospitality practices leads to two fundamentally different approaches to customer strategy. Authentic hospitality needs a vision that returns to the essence of hospitality and its fundamental values, which inevitably induces a break from traditional patterns and in this, a great leap in innovation. It also requires small sacrifices in the way we normally greet clients, until our attitude and practices become natural, effortless, and produce meaningful gestures. Authentic hospitality is not the most popular route as it flows from within, from a heart that welcomes the other with confidence and then lets the experience be created.
Two approaches of reception
Welcoming is based on authenticity
This type of reception is preferred in small luxury structures or exclusive residences, exceptional palaces. Their strategy is then centered on the uniqueness of the hotel and the loyalty of their customers. It is also developing in the concepts of boutique hotels, because the management method is more flexible with the possibility of recruiting staff at the cutting edge of new technologies, while having all the qualities required for hospitality. The energy is then concentrated on:
Human relations (with many quality collaborators to welcome customers),

A "family spirit" to cultivate due to the unique character of the hotel and the staff in place (often capacity <100 rooms),
A managerial vision with values ​​that allow a return to the essence of hospitality: generosity, feeling "at home", simplicity, attention at every moment, openness to others, free gestures and welcoming the heart.
Efficient and standardized reception
It is standardized and oriented towards performance and the achievement of objectives, measured by quality indicators. This is the standard found in large group hotels around the world. It thus offers a standard quality that can be found everywhere with the following characteristics:
Provide a unique welcome that respects the brand's overall promise,

Target high customer traffic by optimizing the filling of a large number of rooms (> 300),

Manage a high turnover rate and seasonal staff

Hosting in sites that are not recent, hotels that often need to be renovated and modernized.
Everything is designed and organized to deliver an industrial type service, with strong seasonal fluctuations. Traditional hotels are geared towards economic efficiency first, with the day-to-day management of a large capacity of rooms and guests. They also have to contend with aging infrastructure and high staff turnover. Their brands offer a promise to be kept globally, with international standards to be met regardless of property and country in the world. Under these conditions, offering an authentic welcome is a real challenge. Because today it is a question of introducing essential digital tools to reduce the load and pressure on staff and at the same time, train them and deploy applications that give more added value to their profession, and free them from tasks. redundant to allow them to focus on customer relations.
But technology allows first industrial efficiency and cost reduction. We must therefore choose to invest and believe even more in human value to train and provide the means to welcome each client in a unique way and build with them a true and highly personalized relationship.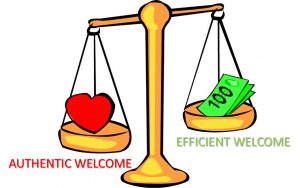 Technology versus humans Technology brings service and real improvement in efficiency and quality delivered to customers. Thanks to it, we can also do more and better, in less time and optimize profits while reducing costs. But it also allows one-click access to an endless amount of information, which is a gold mine if there is a genuine desire to improve guest reception. However, and especially in luxury hotels, maintaining human contact without a digital interface is fundamental. Some hoteliers have even had to make a choice and have clearly decided to prioritize "high-touch", quality attention, and not "high-tech".
It is therefore not an easy debate. Because technology is essential today to enable a successful end-to-end customer experience, and to deliver tailored and personalized experiences. As customers' needs are constantly evolving, it also makes it possible to improve reception by providing new services that save time and co-create their tailor-made travel experience through direct customer access to all choice and personalized benefits.
Hotel managers are also attracted to technology because it brings a real advantage, that of reducing the pressure on reception staff, so that their profession can evolve into new skills, such as relationship management. customer and experiential marketing to keep guests happy. And at the same time, they recognize that their investment is often aimed at maximizing gains and reducing costs, and paradoxically in the first place, that of personnel. We therefore do not know what the impact of new technologies will be on the quality of reception. The temptation to reduce staff and set up digital interfaces is therefore a risk to be taken very seriously, because these practices would never provide a quality reception which is in its very essence, human in nature.
A lot of caution in the reception of technologies
The experts had for the most part had a rather positive outlook on the new technologies, but they were quite skeptical about the future, and the possible staff reductions if they were deployed in the luxury hotel industry. This will inevitably impact the quality of the reception. Their reference was often that of the past. It was expected, for example, that PMS tools would also give the staff in contact less administrative tasks, and thus be more dedicated to welcoming customers. In the end, the result was a significant reduction in the workforce and more work, processes and metrics to achieve, which lead to where we are today.
For managers in the field, caution is also in order because their regular customers appreciate hotels and traditional services. The reception is therefore a strategic place that it is difficult to change in the blink of an eye, at the risk of disrupting their expectations and often very traditional needs. Only gradual changes could be considered, step by step, to implement new hospitality practices in the most frequented and most visible area of ​​the hotel.