Human management, the key to an authentic and memorable welcome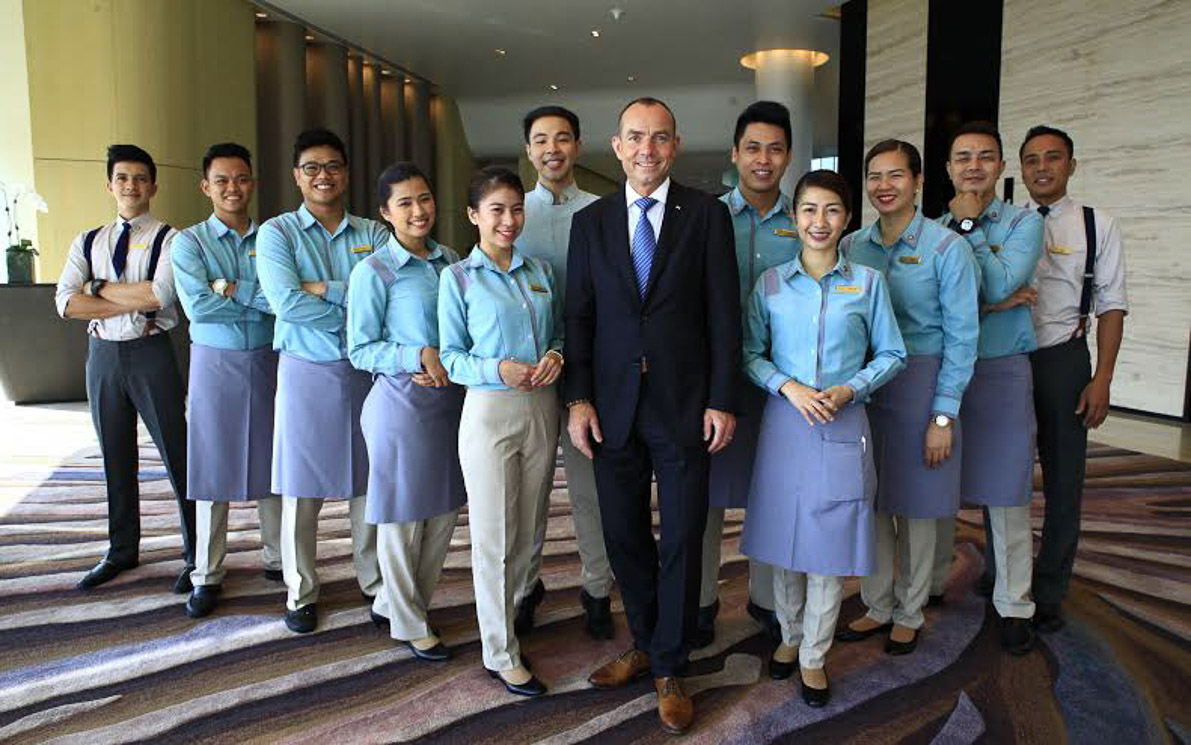 We are at the heart of the theme. As the welcome is purely human and therefore inherently unpredictable, the study revealed an atmosphere that can be contradictory in large traditional hotels. These companies offer an efficient and highly qualitative welcome, but this is not enough because new clients seek the authenticity that they find in private properties or small villas … In addition, major changes in management are being made. asked of employees to adapt to new digital tools, while continuing the ultimate mission of hospitality. Only profound changes in management could provide this know-how and interpersonal skills in a calm atmosphere that is fully receptive to hospitality.
In this article, we will examine the four management practices that are highly recommended because of their direct impacts on satisfaction as happy employees would naturally provide a qualitative, highly personalized and genuine welcome.
A better recruitment
In the new reception practices, hosts and advisers will replace receptionists. Data, new technology and social media specialists, sensor specialists, social media specialists are also expected to bring new skills in communication and customer relationship. There is also a high demand for technical and marketing skills, including with local advisers for the destination or for a specific segment of the needs. For example: art, shopping, children, animals … The challenge is to find these talents, train them and put the right people in the right job.
HR teams should reconsider their approach to skills management and create a real strategy for recruiting these new skills. Having a great deal of experience in another sector is therefore an asset in bringing new practices to the luxury hotel industry.
Staff's empowerment

To improve reception, hotels will need to find people with dual skills in both new technologies and marketing. This is in order to be able to extract meaningful information from customer databases and make it available to enable the personalization of the relationship across all communication channels.
Staff empowerment is the direct consequence of this new technological and organizational structure. The objective is to train them and then trust them to use this knowledge, anticipate the desires and needs of customers and co-create experiences face-to-face or on the various points of contact (phone, tablets, Internet and smartphone).
It is therefore a huge opportunity to stop controlling the interactions of the reception subject to norms and standards. Excellence becomes a service but not a welcome, when a receptionist gives customers all the information they need about their room, their loyalty program and their services, without having been able to look up for a moment from their screen to really look at the customer and decide in this exchange what is good for him in the present moment: a welcome drink for example if he is exhausted by his trip, an express recording if he is in a hurry … It is in this relationship that place the authentic welcome.
Employees first !
Happy employees are naturally more dedicated to customer satisfaction, and this is absolutely true in hospitality. This is why it is essential to pay real attention to the staff and welcome them like VIPs. Not only on the day they take up their post, but every day. The more employee satisfaction increases, the more the quality of the welcome will be exceptional in return, and this concerns all practices, both material and behavioral. Otherwise, for contact staff and employees in general, it cannot truly welcome customers if they do not feel welcome first within their organization and structure. Thus, when employees are happy, they will naturally know how to take care of others and build the hotel's reputation for hospitality.
Getting there is a daily exercise, but a few practices should be noted such as testing the luxury offers, sleeping in the suites, eating in the starred restaurant, experiencing the spa, experiencing the attractions and local visits. .. by being supported by don manager.
The exemplarity of the manager
The leader's personality is very important because it has a direct impact on customer reception and employee satisfaction. The predominant trend in the future is the inverted management pyramid, even in large global hotels. A manager becomes a good leader because he serves others. He must set an example, give confidence to his employees. And for that, to have great qualities: to be humble, authentic, to accept the others as they are, to know the product and the customers perfectly, and to sincerely want to serve the needs of others.
"Making customers feel right at home" must therefore be consistent and embodied by the leader first. For example, if a general manager welcomes a guest and finds a slight anomaly in the cleanliness of the premises; instead of calling the relevant department, he could take care of it personally and spontaneously, giving the feeling that he is there himself as at home. Picking up litter, for example, is a gesture that sends the following message to the customer: "I am in my house, happy to welcome you, and I will do anything to make you feel welcome as well. "